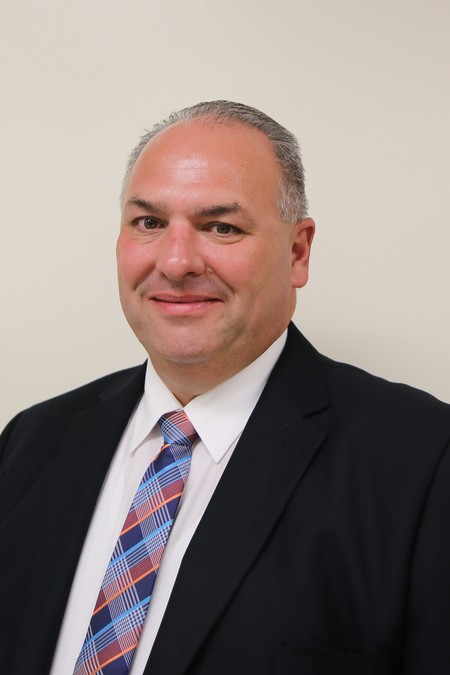 Dear Parents, Students, and Visitors:
Welcome to the 2021-2022 school year, Prepare to Excel, Dare to Dream. Our students made terrific progress last year due to our strong collaborative work and the support of all of you as parents, guardians and families. Our philosophy is straightforward—students first and supporting our staff and families! As summer draws to a close and we look ahead to the upcoming school year, the health and safety of our students, teachers, and school personnel remain our top priority.
We are very excited to begin another year with your children as your administrative leadership team with Mr. Antwaun Dixon (last name A-F), Mrs. Naomi Trivison (last name G-M), Ms. Mary Schiltz (last name N-Z), Mrs. Krystal Ward (Coordinator for Spartan Academy, College and Career Pathways), and Mrs. Cheryl West (Director of Counseling, Youth Development and Leadership). I am very excited to begin my tenth (10) year as your High School Executive Principal and welcome feedback and suggestions for areas of growth and improvement. Please feel free to contact me via phone, email (gavellino@esmschools.org), or our Principal Talk-Line (315) 256-0127.
We thank our administrative leadership team and all secretarial, custodial, teaching staff, and other auxiliary staff who have the best interest of our students as we prepare for the upcoming school year. Our staff has been busy this summer immersing ourselves in many professional development opportunities that will make Central HS a stronger, more vibrant, and balanced academic institution.
On the first day of school, September 7 all students will report to their Day 1 Block 1 class where they will receive a new Chromebook assigned to them for the year to be carried daily to and from school. Students will also receive a student planner that includes the code of conduct free of charge. You may access on our high school website a list of supplies by department and teacher name (https://www.esmschools.org/districtpage.cfm?pageid=1838). This year we will "reboot" our procedures and protocols with our school reinforcing PRIDE behaviors and ask that all are mindful of the dress code expectations of professional school attire, Covid protocols wearing masks inside the school, and discuss with your child positive behaviors. When your child brings home their agenda book please take the time and review it with them. We are very excited and look forward to a new year!
Below are some other important dates you may want to know in advance:
Student Pictures: Individual yearbook pictures for students in grades 9-12 will be on September 23rd & 24th during Social Studies classes. Senior portraits are due by October 1st to ensure they will be in the yearbook.
Open House: Open House is on Thursday, October 7th starting at 6:30 pm. We will decide the format once school opens as it could be in person this year, or it may be virtual. We are currently planning and when plans are finalized, we will communicate the format and ask that you partner and join us in the new format.
Chromebooks: All students will receive a new Chromebook that they will be assigned to and will carry to and from school daily. The expectation is that students will have them in school every day.
Technology Parent/student helpline: If parents or students need help, call 315-434-3024 and one of our Tech Team members will help you.
Parent Square: ESM Schools has adopted Parent Square as our new "School to Home" Communications tool. Having one system for communication means that parents/guardians can learn how to use one website/app to stay in communication with their child's teachers. As you create your account, you will be able to set up your preferred way of communication. No more getting a call to your landline, cell phone, email, and a text. You can always update your preferences at any time.
If your phone or email needs to be updated in SchoolTool, please email registration@esmschools.org or call 315-434-3011. There are two main ways you can review the information and communicate with your child's teachers: on a computer and on a smartphone. You only have to create an account once in ParentSquare, and then you can use either method.
Family Handbook: You can find the Family Handbook on the CHS website under Parent Information on the left side. It is a great resource for parents.
Marking Period Dates:
| | | | | | | |
| --- | --- | --- | --- | --- | --- | --- |
| | Start | Mid MP | Progress Reports Posted on Portal | End | Report Cards Posted on Portal | Eligibility |
| MP 1 | September 7 | October 1 | October 15 | November 5 | November 12 | November 19 |
| MP 2 | November 8 | December 10 | December 17 | January 28 | February 4 | February 11 |
| MP 3 | January 30 | March 11 | March 18 | April 22 | April 29 | May 6 |
| MP 4 | April 25 | May 20 | May 27 | June 24 | June 29 | August |
Enjoy the remainder of your summer; be safe, healthy, wear masks around others, and take all necessary precautions for yourself and others! We look forward to another great year!
Educationally yours,
Grenardo L Avellino
Executive Principal